Car sunshade – it is a necessary attribute of each car owner in summer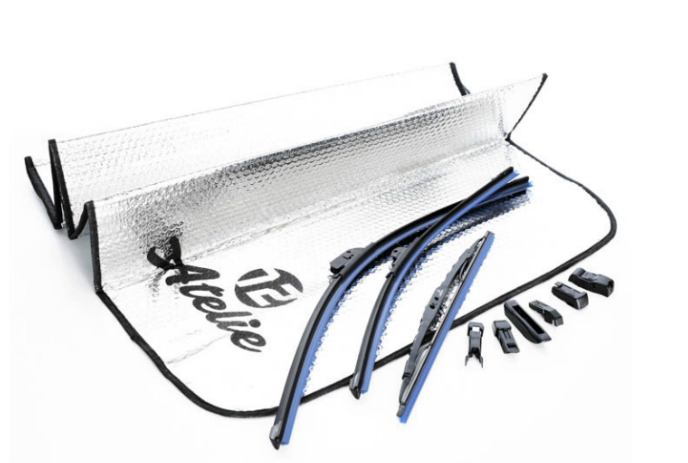 In fact, heating of the car interior can directly affect the driver's state of health, because plastic is usually used for covering the interior of the car, when heavily heated, it releases toxins. Under direct impact of sun rays the interior can be warmed up to 50 degrees, and the car sunshade helps to lower the temperature.
Foil-coated sunshades from 12 Atelie reflect sunlight and thus prevent overheating of the car interior. There are 3 available sizes of sunshade for different windscreens in our range: 130 * 60, 145 * 70, 150 * 80. The existence of a special cutout for the mirror make the installation of the screen easier.
We are constantly working on expanding the range and improving existing products. Keep up with our news in order not to miss new products!